.
Maybe you've decided to hold off on buying a Toro or Ariens snow blower because you think this winter is an anomaly, or maybe you're a little wary of how to use a potentially life-threatening machine. Whatever the case is, here's the safest, best way to use a snow blower and clear your drive.
Prep the Area
A snow blower's auger are the curved, rotating parts you see inside, and they grab the snow, break it up, and send it to the chute to be thrown away.
They can also tear off whole hands.


When checking your snow blower to make sure everything's in good working order, never stick a hand in there, even if the snow blower is turned off and unplugged. There could be something jamming the auger that, when prodded free, causes the augers to spin—regardless of what's in its way.
Along with this safety tip, make sure there are no doormats, sleds, branches, newspapers or other debris blocking the area you're going to clear. If there are, you risk either ruining the machine or—like a lawnmower—having the machine spit up the object at you.
Ready, Set, Go
A snow blower consists of moving parts, and needs oil to make sure they don't dry up and chafe. Always check your oil levels before you start: it may seem redundant if you've just filled it up, but you're also checking for leaks or holes—signs your snow blower needs repairs.
If you're using a gas snow blower, also check to see that fuel levels are where they need to be. But if you're using an electric, check the cord to see if it's worn or frayed.
Get Dressed
Just as how you know not to stick anything but a broom pole or stick into the snow blower, don't wear winter clothing that's loose, dangly or drapey. You risk getting the ends pulled into the machine, and possibly you along with them.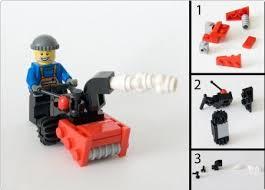 Techniques
First, check out which way the wind is blowing and then position the snow blower's chute to go with the wind, not against it. It just makes the whole job easier. Next, cut a swath down the middle of your drive so you won't be blowing snow onto an area that's already been cleared. Make sure to always eyeball where you want your snow to go—front lawn is good, huge stack under a window isn't as good (it can cause leaking and water damage.)
You'll also need a pattern of clearing, with two possible ways of doing it. With wind, start upwind on the drive-lawn border and go up-down-up-down until it's done. But with no wind, start in the middle and travel in concentric circles outward until you reach the drive-lawn borders on both sides. One thing to keep in mind, though, is how far the chute can throw the snow. If your driveway is really wide, then starting on one side may not be the best strategy. The goal is to clear the snow once.
For more news and tips on how to use snow blowers, check back here often. But if it's just a Toro or Ariens snow blower you're after, browse our selection of high-quality snow blowers and enjoy free shipping on every one.
.