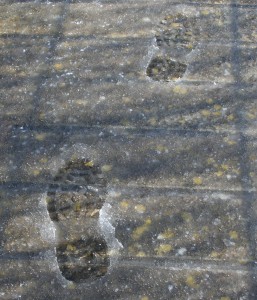 During these cold winter months, your driveway and walkways can be very icy. To manage the ice and create a safe walking area for your home can be done in many ways. Shoveling and snow blowing can help, but when ice builds up, you may need to use something else to melt the snow. Salt and sand are excellent ways of melting ice and creating traction to prevent slipping. But what method is best for your driveway or walkway?
Salt
Pros: As long as the temperature outside is warm enough, salt can help melt ice on your walkways. The salt pellets also provide traction when you walk on them.
Cons: If it is too cold outside, salt will not melt the ice. The salt can also mix with melted water and contaminate the vegetation around your driveway or walkway.
Sand
Pros: Sand can be used for traction at any temperature. You can sprinkle it on top of the ice, and it will provide the necessary traction to prevent slips and falls.
Cons: Sand is a natural product, so it doesn't create ecological problems like sand does. However, sand can clump together and cause issues for roads and drainage ditches. If the sand gets buried by snow or more ice, it will not provide the necessary traction.
Salt and sand are currently the best ways to melt ice and create traction on ice. Both types have pros and cons, but the combination of shoveling, snow blowing and using salt to melt the ice are the best ways to stay safe this winter.
Snow Blowers
Clear your walkways easily with a snow blower from SnowBlowerSource.com. Keeping your walkways clear will prevent ice and snow from building up and reduce the need for salt and sand. Free shipping on all orders to the lower 48 U.S.