Ariens AMP 24 Electric Model 916003 Two Stage Snow Blower
Home & Garden > Lawn & Garden > Snow Removal
Details
The AMP 24 Sno-Thro is quiet, easy-to-start and requires no gasoline. This cordless all electric two-stage snow blower has a 24 inch clearing width and will run 45 to 60 minutes on a single charge depending on snow conditions.
Features
Specifications
Accessories
Reviews
Shipping
Key Features
4 HP brushless DC motor
24" clearing width
Throws snow up to 40 feet
Fully charged in 7 hours
Quiet
All steel construction
No emissions
No gas
No oil
Model Number- 916003
Engine Rating- 48 V Brushless DC Motor
Engine Type- Ariens Exclusive
Starting System- Key On, PTO On
Clearing Width- 24''
Chute Rotation- 2.5x Quick Turn
Deflector Control- Remote
Tire Size- 13'' x 4''
Axle System- Pin Lock
Speed- 6 Forward/ 2 Reverse
Gear Case- Cast Iron
Impeller Diameter- 12''
Augers- 11'' Steel Serrated
Warranty- 3-year Limited Consumer, 90-day Limited Commercial Batteries:100% 1st year, pro-rated 2nd year
Other Features- Easy Start, Less Noise, No Fumes
Some companies offer lower prices only to make up for it with hidden shipping charges.
At Snow Blower Source we believe the purchase process should be simple. That's why every product we sell ships for free! Many companies charge extra for shipping insurance, not at Snow Blower Source. Shipping insurance is included with every order we ship.
Not only is shipping free, its fast! Snow Blower Source has partnered with some of the quickest and most reliable companies in the industry.
All products under 150 lbs - ship via FedEx Ground.

All products over 150 lbs - ship via FedEx Freight.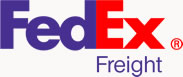 All RESIDENTIAL Freight Shipments will receive a phone call from the trucking company to schedule delivery.
Lift Gate Service is recommended - for all residential freight items where a customer does not have access to a loading dock or fork lift.. This service is offered at only $50.00. That's right; your snow blower will be safely lowered to the ground for you.
All snow blower's ordered by 1pm CST. Will ship the same day- Anything later will ship the next business day.
All orders can be tracked through your Snow Blower Source account.
All products are shipped FREE to any location in the lower 48 states.