By now, everyone's familiar with the term "polar vortex" and the cold weather its brought into the United States. But depending on where you live, a big storm may mean you may have to clear out a lot more snow than you bargained for.
Know Your Limits
If your idea of a workout is to get up from the TV and manually change the channels, it's a good idea to go at snow clearing easy and slow. Clearing snow, especially when it's wet, thick, and heavy, can be a trigger for medical emergencies, especially if you have pre-existing conditions like high blood pressure.
Start by clearing a small swath of snow and going at it lighter than you think you need to, even if it's tempting to best your neighbor. While it may be nice to clear large patches during commercial breaks, it's even nicer spending the night in your own home and not a hospital.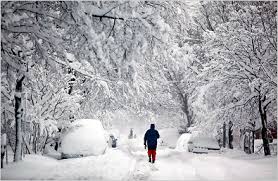 Practice Safety
A huge snowfall makes it really hard to see stray objects on the ground, objects that you can easily run over with your snow blower that can get spit out and cause damage. Push your snow blower slowly but confidently, and be ready to turn it off if you feel anything underfoot that could be dangerous.
But should something get caught in your snow blower and you need to get it out, turn it off and unplug it first. You'd probably be okay if you just unplugged it, but the chances just aren't worth taking. By removing it from a power source altogether, you can avoid potentially serious and lasting injuries.
Maintain the Machine
A poorly maintained snow blower is one of the main reasons serious accidents happen, so always make sure yours is running smoothly. Make sure oil and gas levels are topped up to where they need to be, there are no loose, stuck, frayed or dry parts, and the engine sounds good. If your gut is telling you that something's amiss, skip this snow clearing for now and take care of the machine first. The snow will still be there, waiting to be cleared.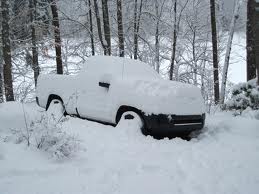 Whether you're using a Toro or Ariens snow blower this winter, or shoveling until the right Toro or Ariens comes along, make sure you've got the best of what Snow Blower Source has to offer. Check out our selection and enjoy free shipping to the lower 48 states.